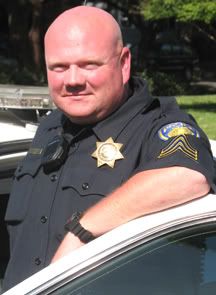 UC Davis Pepper Spraying officer, Lt. John Pike
There is no explanation for the following actions by a police officer, other than sadistic brutality. How different are his actions than the Roman Gladiator who brandished the sword to the blood-thirsty crowd prior to plunging it into his defeated opponent? [Problem: the crowd was not blood-thirsty or in agreement] How different is his act then the bull fighter who waves his sword to  the crowd before finishing-off the innocent bull? And, how different are his actions than those of the racist thugs who relished  beating young black people at restaurant counters in the U.S. South during the early 1960s? Ultimately, his actions are no different from the southern crowds who probably cheered as racist murderers threw ropes over three limbs while others drug a horrified black person (men and women) up for the lynching show.
HUFFINGTON POST – Occupy Wall Street
WASHINGTON — On Friday, a group of University of California, Davis students, part of the Occupy Wall Street movement on campus, became the latest victims of alleged police brutality to be captured on video. The videos show the students seated on the ground as a UC Davis police officer brandishes a red canister of pepper spray, showing it off for the crowd before dousing the seated students in a heavy, thick mist.
After centuries of seeing the good that comes from protest and civil disobedience, I find it unfathomable that the authorities still feel behavior such as the video spraying of peaceful protesters is effective.
Looks like Tahrir Square to me!
University of California-Davis official have indicated they will undertake a review of the spraying. The University Chancellor Linda Katehi, said  she feels the video of the pepper spraying ,"is chilling". It is being reported some university faculty are demanding Katehi resign as Chancellor for authorizing the actions against the peaceful protesters.
Update: 99% Legion is Awakening 

Related posts: