The odds of you becoming a billionaire are 1 in 7,000,000. The odds of you being attacked by a shark are 1 in 65,000,000. The odds of Bill O'Reilly making an honest apology? Who can say? Back in March, O'Reilly invited Caroline Fredrickson , the president of the American Constitution Society to come on his program so he could yell at her while she tried to explain things to him. You'll recognize his behavior as Standard Operating Procedure for conservative problem solving. The stated reason she was booked on the show was to discuss the Supreme Courts consideration of 'Obamacare,' and it's constitutional merit. But why on earth should he listen to Caroline Fredrickson? Because she graduated from Yale and has a degree from Columbia Law? Because she's the president of a society which entirely focuses on the Constitution? Because he invited her on his show to discuss it?
No. Of course not. He invited her on the show to show his audience how not to listen to people. He was loud, he interrupted, he posed irrelevant questions, and failed to wait for answers. And at the end of his harangue, he declared that the court would strike down Obamacare 5-4 and if they didn't he would "apologize for being an idiot."
You can watch the obnoxious, yet suddenly heart-warming, video here:
So now the question is: Will Bill O'Reilly actually nut-up and make an apology? And if so what kind can we expect? Here's a handful of scenarios, in order of likelihood:
Nothing. He pretends it never happened, as he knows his core audience doesn't remember and are only aware of bright lights and loud noises.
A passing reference to the interview and an in-depth analysis of how he's more qualified than the President of the United States (A constitutional scholar), Fredrickson (President of the American Constitutional Society) and the Supreme Court of the United States to explain what the Constitution says.
A squirmy non-apology where he re-interprets the interview to make it seem like he was actually correct and Fredrickson was wrong.
A squirmy non-apology where he re-interprets the SCOTUS decision to make it seem like he was actually correct and reality is wrong.
Cthulhu devours the planet.
Bill O'Reilly gives a thoughtful and respectful apology to someone, admitting that they correctly assessed the issue, and that he was wrong.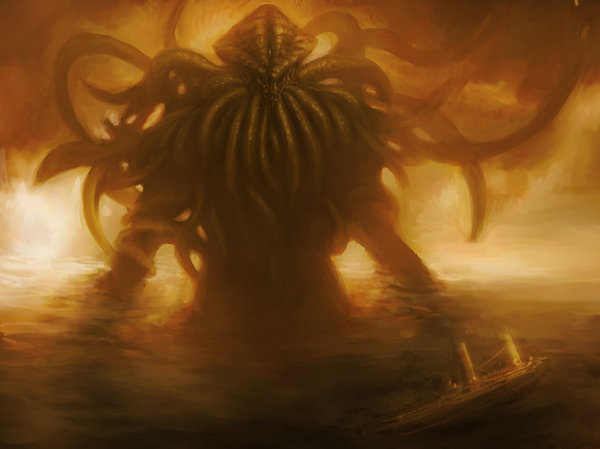 Just out of curiosity; did Bill mean that he would apologize for being an idiot, in the sense he's a terrible person riddled with deep personality flaws and for his overall insufferable nature? Or did he mean for this one incident only?
Sign up to have all the AddictingInfo you can handle delivered directly to your email here!

Related posts: